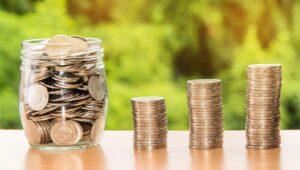 As a business owner, building business cash reserves is an important part of your financial planning. Building reserve funds allows your company the option to fund any short or long term needs. The key to building strong business cash is to plan ahead. When you've got thousands of pounds stashed away in the bank, you're less likely to get into difficulties because of short term rise in your business cash requirement.
It doesn't matter what your business does, having strong business cash reserves is essential. Being able to cope with an unexpected expense can mean the difference between success and failure. When you have rainy day funds set aside for the unexpected rainy day, you can afford to take those expensive risks.
Whether you have a small or large business, having a reliable reserve is essential. To understand how to build business cash reserves, it's important to break down your expenses into two categories – expenses that are recurring, such as utilities and rent, and expenses that aren't. Expenses that are recurring, such as payroll, are easy to project; you can just deduct the amount each month, leaving the remaining balance as your reserve. Expenses that aren't so easy to project include inventory, repairs, depreciation, and marketing items that happen occasionally, but are associated with daily operations of your business.
How much business cash reserves you've got will depend largely on how good you are at setting aside a proportion of your surplus funds each month for emergencies. By setting aside a certain amount each month, you'll be ready whenever an emergency arises, but budgeting properly won't mean you'll always have the money. Emergency expenses, of course, include unexpected and expensive breakdown of equipment that is critical to the operation of your business. If these happen, business cash reserves can come to the rescue.
For this reason, you must be sure to keep careful records of your expenses. Most businesses set aside an emergency fund separate from their regular business cash reserves, so when these emergencies occur, it won't be as difficult to pay your creditors. Some small businesses, however, don't have separate savings accounts – they use just one credit card for all their expenses, including purchases and those emergency expenses. This can make budgeting very hard, because you'll never know what the spending will cost you in case of an emergency. In this situation, your best bet is probably to open a separate savings account and put all of your emergency cash reserve money into that account. Then, transfer the rest of your expenses (from your emergency fund) into your savings account as you go along.
One more reason for saving your business cash reserves is simply to protect your business. When an unexpected expense occurs, it can drain your cash flow. You may not be able to do much for your business until your cash reserves are replenished, so you want to make sure that you don't run out before you need them. It would be disastrous for your business.
The last thing to keep in mind is to plan your spending in advance, even when you're not experiencing high cash flow. For example, during the low season, most business owners' budgets will be very low. Even when your business is doing well, you might have higher than normal operating costs because of those unexpected expenses. If those costs sneak up on you when you're not expecting them, then you can't absorb them.
These are just a few reasons why you should save your business cash reserves. Every business owner must consider having a business cash reserve. This holds true for even the smallest to the biggest businesses. Business owners that work on a regular basis to build a stable cash reserve will not be faced with a financial crisis for their company. Instead, a company that has a steady cash flow can more likely than not be able to survive an unexpected event that requires a lot of to be spent.
Managing your business's cash reserves is a very important aspect of running your small business. If you have never done this before, it is never to late to learn more about the process. If you already know the basics, then you will save yourself a lot of time, headaches, and even money if you are planning on expanding your business in the future. In this world where everyone seems to be tightening their belts, your small business may not be able to rely on just your own resources, but you can still depend on having some set aside for unexpected expenses.