Debt Consolidation is an affordable way of combining multiple unsecured debts into a single monthly payment. There are many different forms of debt consolidation, and the objective of each is to lower the monthly installment and reduce the overall interest rate. This is a very good way to achieve long term financial stability.
Debt Consolidation
Debt consolidation can be used for many reasons, including to get out from under a crushing amount of debt. The other most common reason is to consolidate multiple credit card payments into a single low-rate payment that you are more likely to make each month. In either case, consolidation of debts into one low interest loan can be a great relief from harassing phone calls from collectors and creditors.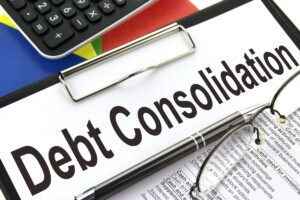 You can also use a debt consolidation service to eliminate your debt altogether. These companies can give you the tools necessary to pay your debt off quickly, as well as help you avoid falling deeper into debt. They can also work with your creditors to lower the overall interest rates on your debt.
However, you should also be aware that if you take out a consolidation loan, it will affect your credit, just like any other loan you would get. It is important to keep your credit cards and other loans current and in good standing.
Another question you may have about how to consolidate debt is, how do I go about doing this? A good place to start would be by looking online for debt consolidation companies. You should find a company that has experience in dealing with your particular situation. If you are a recent college graduate, ask them if they can help you with your debt.
You should also ask if they will offer free consultations or negotiations about your individual circumstances. Often a consolidation service will have an online chat room where you can discuss what they can do for you.
To help you find the best company to work with, check out consumer reviews on the consolidation service you are considering. This will ensure you are working with a reputable company.
When all is said and done, once you are approved for a debt consolidation service, make sure you pay your installments on time. Remember, when you use a consolidation service, it will lower your interest rates and your monthly payments, but do not forget to pay.
Debt consolidation services will work with your creditors to lower your interest rates. However, when you are negotiating the terms of the agreement with your creditors, you will want to be sure you know what the exact terms are for your specific situation.
To find out more about your chosen debt consolidation company, talk to them over the phone or send an email. When you contact them, be sure to ask them specific questions, like how much they will charge for each monthly payment, what their interest rates are on your existing debt, and how many months you will have to pay off each debt at a lower interest rate.
Be prepared to provide them with copies of credit card balances and statements of your current debts. This information will give them a clearer idea of the total amount you will need to pay, and what you will be paying for each month.
How to consolidate your debts depends largely on your unique circumstances and needs. If you are having trouble paying your bills on time, it may be beneficial to consider a consolidation loan. If you are already in arrears with one or several credit cards, a debt consolidation loan may be what you need.
Whatever your reason, using a debt consolidation loan should be done carefully and professionally. Once you are approved for a debt consolidation loan, make sure you follow the terms and do not fall into the trap of taking out more debt than you can handle.