Diligent and effective bookkeeping for small business can be possible as long as you understand where to start. Allow the numbers and dates to help you Simply by adhering to these basics, you can setup an extremely efficient bookkeeping system.
Select an appropriate bookkeeping system.
Selections are between a single-entry and double-entry. The difference between the two is that when it comes to a single-entry bookkeeping system, it is thought about as a fundamental system which is suitable for personal finance. One great example is checkbook balancing where involvements of a solitary current
account that is being credited or debited.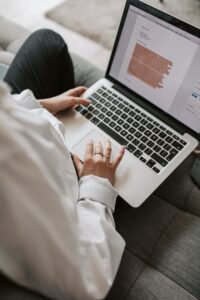 On the other hand, double-entry bookkeeping is something that is better for businesses and organizations because it can track two accounts at the same time. In other words, it can do efficient multi-tasking. When you buy a product, recording of the purchase as a debit on your supply as well as a credit report on your bank account is automatically done by double-entry bookkeeping.
Get proper help.
Business owners, particularly small business owners, are all alike. They lack the motivation and time to keep a proper ledger. If you wish to make life less complicated, you can look for a certified bookkeeper or be wise and find yourself a good bookkeeping program. Although, you would certainly need to ask for expert assistance if your organization is largely depending on prompt and accurate records or is operationally complex. If you expect sales of more than £200,000 in a year or have a significant amount of stock and work in progress, do not wait on someone to suggest that you get yourself a bookkeeping system. This is the time to do it.
Keep your papers organised.
If you intend to count on a certified bookkeeper or bookkeeping
software program to work every little thing out for you, you should
have every record, information and invoice that they need properly organised. Make sure that every little thing is in place. Purchase orders, sales invoices, bank statements etc. Lost invoices and essential documents will leave holes as well as unpredictability on the part of the system. Try to file every ounce of information required to make your bookkeeping system possible.
Keep all your bookkeeping information to hand.
Using the assistance of bookkeeping software is not an excuse to get detached from the vital financial details of your business. You are legally responsible for every single task your company performs. For that reason, it is a must that you, as the business owner keeps on top of every facet of your business. This is where bookkeeping comes to the rescue. Through the bookkeeping software program, it can give you a clearer view of your financial situation. With the help of this bookkeeping software program, a business owner can decide to freshen and run standard reports on a daily basis. In addition, bookkeeping will eventually expose important and critical situations such as late accounts, periodic profit and loss as well as earnings, and the business regular monthly expenditures all in one look.
Offer assurance to legitimacy of data.
Bookkeeping software and the help of people that you hired can only take you so far. Sometimes, you as the business owner will be the only individual to ensure timely and validity of bookkeeping data. Whenever changes occur, such as a client's address, make sure to instantly document the modifications made on your bookkeeping system. Carrying out these essential acts of being diligent and simultaneously educating your workers to be sharp needs a detailed and focused means of operating.
Beware of accounting deadline
These days almost everything has a deadline. Most of these deadlines carry financial penalties if you miss them. They include deadlines for filing VAT returns, accounts and tax returns. Consequently, if you as a business owner decide to undertake your own bookkeeping tasks, you must be mindful of these deadlines. Even if you engage a professional bookkeeper to help you with your bookkeeping, you should still be aware of these deadlines and ensure that they are met.