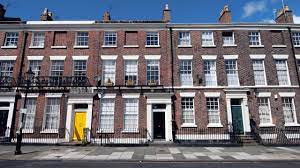 The phrase Buy to let properties, also known as B2L, is quite simply defined as a kind of real estate investment that enables you to buy the property completely with the intentions of renting it out, either for a considerable period of time, or permanently.
There are a lot of advantages of buy to let properties, which is why so many people are attracted to this particular type of investment opportunity.
Advantages of buy to let property
1. Being a Landlord
One of the advantages of investing in these type of properties is that it gives you the opportunity to become a landlord. This might sound strange but there are people who harbour the ambition of becoming a land lord some day and this is a great opportunity for them to achieve their ambition.
2. Build a property investment portfolio
It gives people an opportunity to invest in property. It is many peoples life long ambition to build a property investment portfolio. This is a great opportunity to do exactly that.
3. You can use other peoples money to invest.
In most cases, banks and other lending institutions will lend you money to invest in buy to let properties, subject to you putting down a percentage of the cost of buying the property. The amount that you will need to put down will vary from 15% to 40% depending on the bank
4. Generate extra income
If the rent received from your buy to let exceeds your expenses on the buy to let property, the result will be surplus income for you.
5. Capital Gains
Believe it or not this is one of the biggest advantage of investing in buy to let properties. Over the years, property prices have gone up year after year resulting in enormous gains for those who have invested in properties over time.
Disadvantages of buy to let properties
Of course, there are disadvantages to these advantages, too, and you should make sure you know them before you sign up.
1. Additional work
Looking after tenants is not easy. Of course you can pass on the work to estate agents / property management companies but that will eat into your profit or increase your loss.
2. Unreliable tenants
One of the main disadvantages of buy to let properties is that your tenants are not guaranteed to stay in them for the long term. It is important to think about how long your tenants will stay in one property, because this will determine how much income you can generate.
3. Non paying tenants
There is the risk that your tenants will stop paying you after some time. This means that you will have a period where you are not getting income to pay you expenses while you wait to get rid of the bad tenants. This will put a strain on your finances and unless you have enough surplus from your other income or you have some savings to cover this kind of eventuality, you will struggle.
However, both advantages and disadvantages of buy to let properties are great places for you to invest money into, as long as you know what you are doing. You should look at the advantages of buy to let property investment carefully, and weigh them out against the disadvantages. This way, you will be able to find the buy to let property that has the best advantages for you and the people you will be letting it to. Before you invest any money, you should talk to a real estate agent, and get all the information about your property so you can figure out its worth. Once you have all the information about your property's value, you will then be able to make an informed decision about whether or not to invest any money into your buy to let investment.